Your wedding day is a once-in-a-lifetime event, and every detail matters, especially when it comes to your appearance. One of the most crucial elements to consider is your hairstyle – the way you wear your hair can dramatically influence your overall bridal look. Finding the perfect hair stylist who understands your vision, brings creativity to life, and ensures your tresses look flawless is an essential task for any bride-to-be.
Researching and Gathering Recommendations
When it comes to finding the perfect hair stylist for your wedding day, one of the most effective ways to start is by researching and gathering recommendations. The insights and experiences of others can offer valuable guidance in your quest for the ideal hair expert.
Begin by reaching out to friends, family, and other brides who have tied the knot recently. They can be an excellent source of recommendations, especially if you admire their bridal hairstyles. Personal referrals often provide honest and reliable feedback, helping you find a stylist who aligns with your vision.
Harness the power of social media and online platforms to expand your search. Look for reputable stylists and bridal hair specialists in your area. Platforms like Instagram, Pinterest, and wedding forums can be a treasure trove of inspiration and potential stylist discoveries. Many stylists showcase their portfolio online, giving you a glimpse of their expertise and artistic flair.
Before making a decision, don't forget to delve into reviews and testimonials from previous clients. Online platforms and the stylist's website should offer valuable insights into their professionalism, skill, and customer satisfaction. Pay attention to both positive and constructive feedback to get a well-rounded view of their capabilities.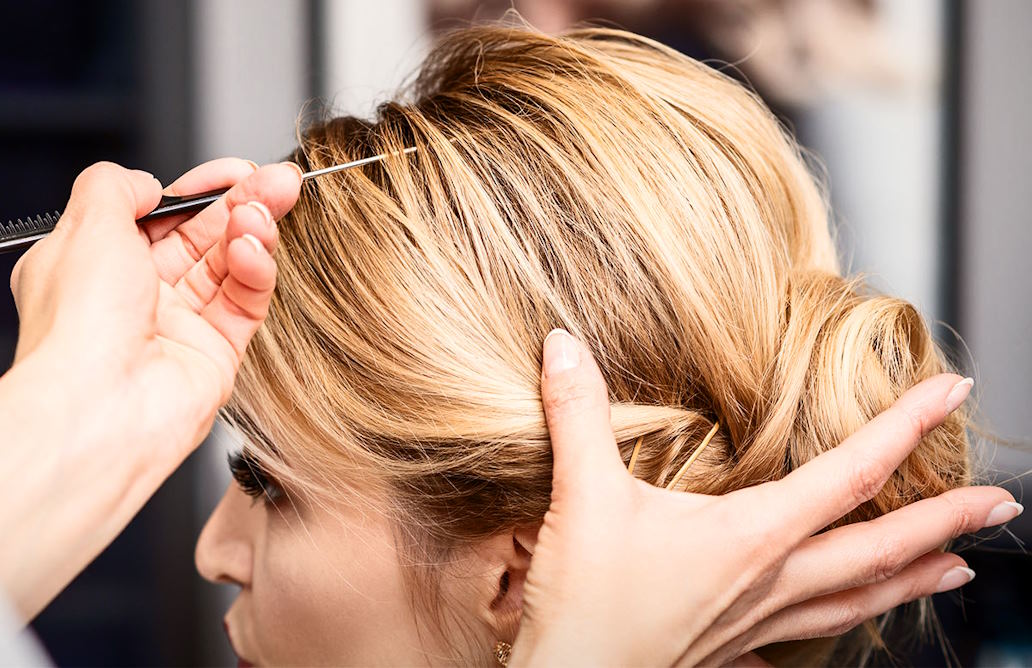 Reviewing Portfolios and Past Work
Reviewing the portfolios and past work of potential hair stylists is an essential step in finding the right match for your wedding day. It provides a glimpse into their artistic prowess and ability to create stunning bridal hairstyles that resonate with your vision.
Start by requesting to see the hair stylist's portfolio of previous bridal work. A reputable stylist will gladly showcase their past bridal creations, allowing you to witness their range of skills and artistry. Take note of the diversity of styles and whether any specific looks catch your eye.
Analyze the stylist's versatility and ability to work with different hair types and lengths. Every bride is unique, and your hair may have its own set of challenges and features. Ensure the stylist has experience working with various hair textures, from sleek and straight to curly and voluminous. Their versatility is a testament to their adaptability in creating the perfect hairstyle tailored to your specific needs.
Look for consistency in their work and assess if it aligns with your preferences. Pay attention to the overall aesthetics and style of the hairstyles they have crafted. Does their portfolio showcase a cohesive approach that resonates with your wedding theme and personal taste? Reviewing their past work allows you to understand their signature style and ensures they can bring your envisioned look to life.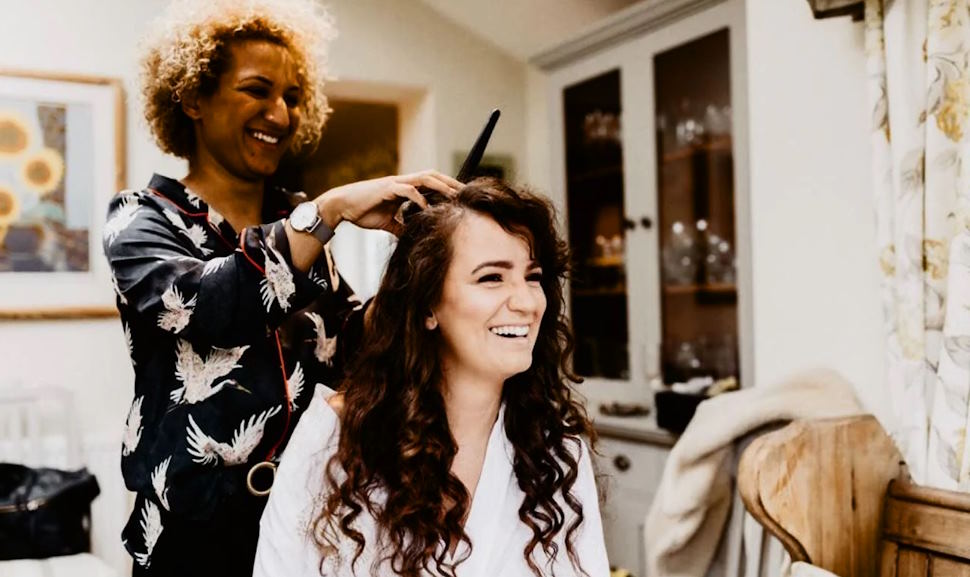 Understanding Pricing and Packages
Understanding the pricing and packages offered by a hair stylist is a crucial aspect of planning your wedding day beauty regimen. It ensures transparency in costs and helps you make an informed decision that aligns with your budget and needs.
When researching potential hair stylists, start by inquiring about their pricing structure and packages. Reach out to them directly or check their website for detailed information on their rates. Some stylists may offer different tiers of services, catering to various budgets and requirements.
Take the time to understand what is included in each package. Look for essentials like a trial run to test and finalize your desired look before the big day. Additionally, ensure that the package encompasses all the wedding day services you need, from hair styling to any extras like extensions or accessories.
Budgeting is a crucial step in the wedding planning process, and the hair stylist's services should fit within your overall budget. While it may be tempting to splurge on extravagant services, consider the overall value of what is being offered. Opt for a package that not only suits your budget but also fulfills your expectations for quality and creativity.